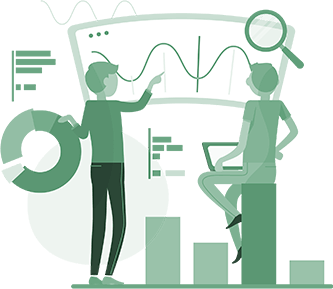 Overview
When students don't engage, they don't succeed. Our mission is to provide faculty a high quality, easy to use course solution that is affordable, accessible, and helps drive engagement.
That is why we are pleased to announce our LoudCloud Courseware Faculty Mini-Grant Program! Terms and conditions apply.
A limited number of mini-grants, not to exceed 20, will be awarded to the leading proposals within four key disciplines: Biology, Criminal Justice, Business, and College Success
Each mini-grant is worth up to $3,500
Deadline for proposal submission is October 19, 2018 at 11:59 pm ET
Mini-grants will be disbursed in five installments based on Grantee's completion of deliverables (please see funds distribution for more information)
Our mini-grant program provides faculty with an easy starting point for designing their courses. Combining curated OER with original content, LoudCloud Courseware is affordable and high quality, increasing student engagement with learning materials. By participating in the mini-grant program, faculty members will be given the funding and support to completely customize one of our courses within the four disciplines associated with high cost materials: Business, Criminal Justice, Biology, and College Success.
Three phases to the mini-grant program
Adopting a course in one of the four key disciplines with customization
Teaching the course
Sharing positive experiences, emphasizing student engagement, using LoudCloud Courseware
LoudCloud will support faculty adoption by
Providing initial consultation and training to the Grantee
Reviewing customizations before the course is taught
Sharing successes and changes moving forward
LoudCloud Courseware benefits everyone—students, faculty, and administrators!
Eliminates expensive cost for textbooks
Increases student engagement
Provides real-time analytics and student self-tracking
Customize to align to your course learning objectives
Saves time for faculty
Criteria For Mini-Grant Awards
Applicant Must
Be over 18 years of age, employed by a higher education institution located in the United States, and teaching the proposed course in the United States.

The applicant may be full-time, part-time, or adjunct faculty, provided that written evidence is submitted (e.g., letter on school letterhead or copy of a redacted contract) that the applicant is contracted to teach for such U.S. higher education institution in the Spring 2019 timeframe.

Be the first faculty member in their department to adopt a LoudCloud Courseware course.

Choose a course to teach from those offered by LoudCloud for the Mini-Grant Program during the Spring 2019 term.

Agree to LoudCloud's privacy policy, terms of use and additional Grant Agreement set forth below.

Upload a letter of faculty support from department head or dean for this Mini-Grant Program giving LoudCloud written permission to use the school's name and logo in external communications related to the Mini-Grant Program.

Submit the online application on or before 11:59 pm EST October 19, 2018.

Fill out the course design document template, to reflect teaching philosophy and course changes on or before 11:59 pm EST on November 30, 2018.

Publicly share their experience in customizing and teaching using LoudCloud Courseware, emphasizing student engagement through best practices, pedagogies, and student successes.

Use the LoudCloud Courseware as a link from campus LMS, making modifications/customizations in the LoudCloud Courseware platform and not in campus LMS. (LoudCloud Courseware can either be linked from campus LMS with one entry point or link each individual item to campus LMS from LoudCloud Courseware; school must use LoudCloud LTI integration to accomplish this set-up).

Provide assessment/evaluation of LoudCloud Courseware experience:

Complete an end-of-term survey;

Deliver evaluation of the LoudCloud Courseware outcomes; and

Place link to student survey within LoudCloud Courseware and encourage students to complete it.
Additional Selection Criteria:
Total length of time teaching, length of time teaching at institution, and how many times grantee has taught the class.

Teaching philosophy emphasizing student-driven pedagogy and engagement.

Prior adoption of digital courseware addressing student success and affordability.

Description of how the adoption would eliminate gaps and/or benefit students.

Adoption of LoudCloud Courseware as a central component to the teaching of the course.

The planned customizations to LoudCloud Courseware.

Demonstrated understanding on what makes a course successful.

Criteria on how Grantee will measure success within their course.
Based on the above criteria, LoudCloud anticipates awarding mini-grants to faculty applicants with the leading proposals within each of the four disciplines: Business, Criminal Justice, Biology, and College Success.
The number and amount of mini-grants awarded, and Grantee selection is at LoudCloud's sole discretion.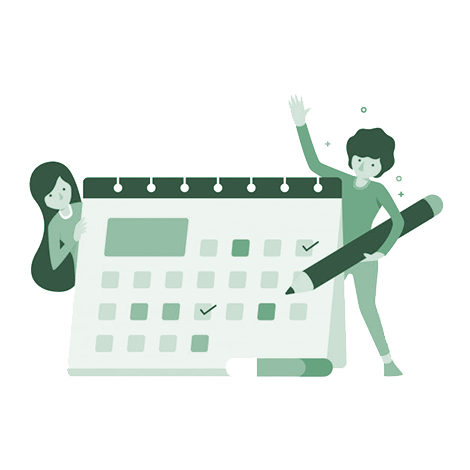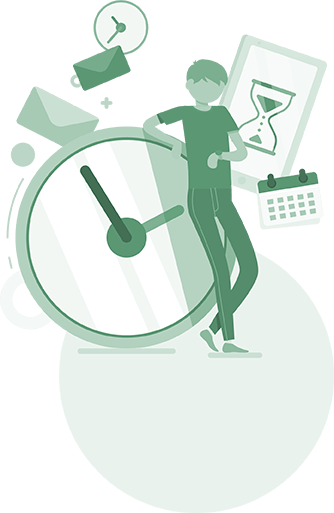 Key Deliverables and Schedule
| item | detail | date |
| --- | --- | --- |
| Request for Proposals Open | | October 9, 2018 |
| Deadline for Proposals to be Received by LoudCloud | | October 19, 2018 |
| Mini-grant Award | | October 22, 2018 |
| LoudCloud Training for Faculty | | 4th week of October 2018 |
| Modify/Customize LoudCloud Courseware | While Grantee must complete any customizations on or before November 30, 2018, the course may still be tweaked during the semester as needed. | November 30, 2018 |
| Course Development Document due | Using our course design document template, faculty will describe their teaching philosophy and changes to the course to be delivered November 30, 2018. By the party's mutual agreement, the course design document may be modified during the 2019 semester if any additional changes are required. | November 30, 2018 |
| Customization "Show and Tell" | There will be a synchronous meeting scheduled through Zoom at a mutually convenient time in December 2018 for Grantee to share with LoudCloud all changes made within the course and why such changes were made. | No later than December 21st, 2018 |
| Teaching Engagement | | Spring 2019 |
| Evaluation and Feedback Session for Teaching Engagement | A student survey will be added to the course to receive student feedback. Complete evaluation form within 30 days of the completion of the Spring 2019 semester. There will be a synchronous meeting scheduled through Zoom at a mutually convenient time within 30 days after the Spring 2019 semester ends to go over assessment and evaluation of the course. | Student survey – late March/early April 2019 Faculty survey and feedback session – beginning of May 2019 |
| Sharing Engagement | Within 90 days after the end of the Spring 2019 semester, LoudCloud will schedule showcase opportunities that will include a feature on our website or in our newsletter and public presentation on campus or via webinar. | Determine best time and method with faculty and school. Must be scheduled by the end of the following month from the completion of the teaching engagement. |
| Department Award | Awarded to the institution in the spirit of seeding the department's future affordability initiatives. | Following the Grantee's sharing engagement. |
Distribution of Funds
The mini-grant will be distributed on a completion basis determined in LoudCloud's sole discretion after each of the Grantee's deliverables.
The award payments will be distributed within 60 days of completion of the following deliverables:
Mini-Grant Program Award $250
Course Customization $500
Teaching Engagement $1,000
Shared Engagement $750
Departmental Award $1,000